The Plum Coulee Community Foundation was founded in 2001, under the direction of the Samuel and Saidye Bronfman Family Foundation. It was established to manage donated funds, and to direct and monitor the work of a variety of volunteer committees, working on a number of projects throughout the community. The Bronfman Foundation, with historical ties to Plum Coulee, made a generous donation toward the projects, and provided extra funds for legal and architectural consultations, as well as for project maintenance.
The community foundation movement in Manitoba, and in Canada, began with the establishment of The Winnipeg Foundation in 1921. The Winnipeg Foundation is now part of an ever-growing network of Manitoba foundations. Our province has the most community foundations, per capita, in the country. Manitoba communities have embraced the concept of establishing permanent endowment funds and using investment earnings from those funds to support worthwhile, local projects that enhance the quality of life in their communities.
Manitoba Community Foundations: Pool the charitable gifts of many donors into permanent, income-earning endowment funds that benefit local communities. Make grants, using the earnings from these funds, to support a wide range of local initiatives - including health, education, social services, arts and culture, and the environment. Provide leadership to their communities by bringing people together from all sectors to identify and address local issues.
If you would like to support the Plum Coulee Community Foundation (donations are tax deductible) please contact
plum@mymts.net
. Please contact any of the following board of directors for more information on donating to the endowment fund. The more money the fund contains the larger the grants given each year to volunteer organizations, educational and municipal projects annually. In 2016 we gave out $13,150.00 in funding!
Board of Directors:
Heather Unger - Chair
Allan Funk - Vice Chair
Moira Porte - Treasurer
Archie Heinrichs
June Letkeman
Aaron Rempel
Bonnie Wiebe
Lillian Nickel
2018 Grants
Pembina Valley Humane Society - $500
The Centre on Main - $2,100
PC Minor Soccer - $350
PC Minor Baseball - $1,500
PC House Hockey League - $1,500
Plum Fest - $1,600
South Central Ariels - $1,500
Community Hall - $600
PC School Advisory Council - $650
PC School - $1,150
PC LUD - $1,000
PC Prairie View Elevator Museum - $2,900
PC Prairie View Elevator Museum Maintenance Fund - $4,728

2017 Grants
Plum Coulee Fire Dept $500.00
Maple Manor $350.00
PC Elementary School $300.00
PSAC $780.00
PC Sports $500.00
Community Meal Program $400.00
Imagination Library $1,000.00
Museum Staffing $700.00
LUD Beautification $700.00
Plum Fest $1,000.00
Canada 150 Alliance
Age Friendly Center $15,000.00
Plum Fest $5,000.00
Youth in Philanthropy @PC School $3,500.00
Prairie View Elevator Maintenance $4,728.00
2016 Grants:
Plum Fest - $1500
Fire Department - $1100
Plum Coulee School - $650
Community Meal Program - $500
Parent Advisory Board - $450
Library - $1000
Cancer Care - $1200
Museum - $1500
Community Hall - $1500
Museum Overhead Door/Maintenance Fund - $3750
2018 Citizen of the Year
Jill Friesen
2018 Builder of the Past
Ron Wiebe
2015 Builder of the Past
William Janzen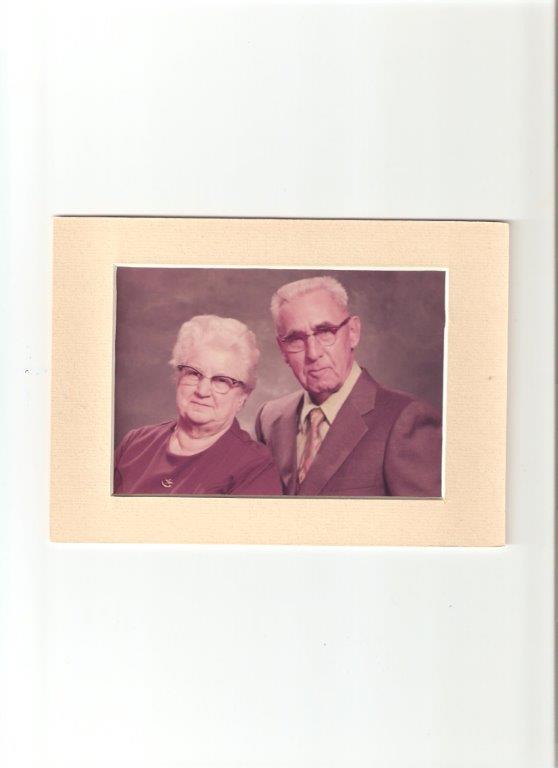 2015 Citizen of the year
Dorothy Unrah Derksen
Past Citizens of the year
2003-William C Wiebe
2004-Cleo Heinrichs
2005-Heather Unger
2006-Moira Porte
2007-Jake Penner
2008-Allen Funk
2009-Jim Loewen
2010-Jack Wiebe
2011-Alfred Loewen
2012-Thrift Shoppe Board
2013-June Letkeman
2014-Ken Hildebrand
2015-Aron Rempel
2016- Dorothy Unrau Derksen
Community builder of the past
2003-Samuel Rosner
2004-Dr. Hugh McGavin
2005-Russell Stewart
2006-Jake Hooge
2007-Bernie Kehler
2008-P.P. Toews
2009- David W. Wiebe
2010- Louis Jackman
2011- Robert Reichert
2012- Agatha Wiedeman
2013- George Feakes
2014- Ben Wiebe
2015- Ed Hiebert
2016- William H. Janzen
In 2016- The total assets of the PCCCF stand at $442,178.67.
The total granted gifts to the community of Plum Coulee since our start of the endowment building in 2008= $57,750.00.
Total grants to the Prairie View Elevator for maintenance since the start of the reserve fund in 2008= $26,600.00.